Kids "Red Ninja" Halloween Costume - Hyde & EEK! [Size M 8/10]
Set your little ninja up for some sneaky-spooky fun on Halloween night with this Red Ninja Halloween Costume Jumpsuit from Hyde & EEK! Boutique. Designed to look like a classic ninja costume with a hood and mask, this black costume jumpsuit features a red decorative vest with matching wrist and shin guards for an authentic look. Made from a lightweight fabric, the costume comes in a pullover style that makes it easy to wear throughout their Halloween adventures. They can pair it with black sneakers and some cool ninja gear for a complete look.

ETCETERA:
- Kids Ninja costume jumpsuit is perfect for trick-or-treating on Halloween
- Features a black ninja costume with red ninja vest and matching wrist and shin guards for authentic flair
- Made from a soft and lightweight fabric for comfy, all-day festivities
- Includes ninja vest and face mask accessories for an action-packed look
- Pullover style allows for easy and quick dress-up
- Easy to put costume on and take off
- Jumpsuit, Vest and Face Mask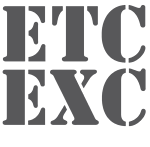 ETCETERA EXCHANGE Mission
We always make it right.
If you purchase anything from ETCETERA Exchange and we don't meet, or beat, your expectations, we want to know. We love everything we sell, and think you will too, but if you purchase anything and for any reason and you are not satisfied, let us know and we'll do everything we can to make it just right.
Special service, no special charges.
Free gift wrap is available if you'd like -- just let us know when you order and we'll find a paper you love. In fact, if your order needs any special handling, please let us know -- we try to accommodate most requests without any additional charges.
We keep it clean.
Brand-new shipping materials are used on 99.9% of our orders -- no recycled old boxes or strange faded newspaper - we keep it clean so you can as well. Hey, we even use hand-sanitizer before we wrap your items!
You talk, we listen (and respond).
We read our emails, our feedback, and we always respond. Have a suggestion, let us know. Need a gift idea, ask. Save ETCETERA Exchange as a Favorite Seller and Sign Up for our Newsletter and we'll stay in touch.
We love stories.
The more you know, the more you realize how little you know (or something like that). Regardless, we attempt to add as much interesting information about a listing as time allows. It's especially fun for used items as we get to dig up lots of interesting stuff. Much of that information is excerpted from Wikipedia (please donate) and is released under CC-BY-SA. For more information, please visit Creative Commons website.
THANKS again and if you need anything, don't hesitate to send us an email.
© 2021 ETCETERA EXCHANGE LLC